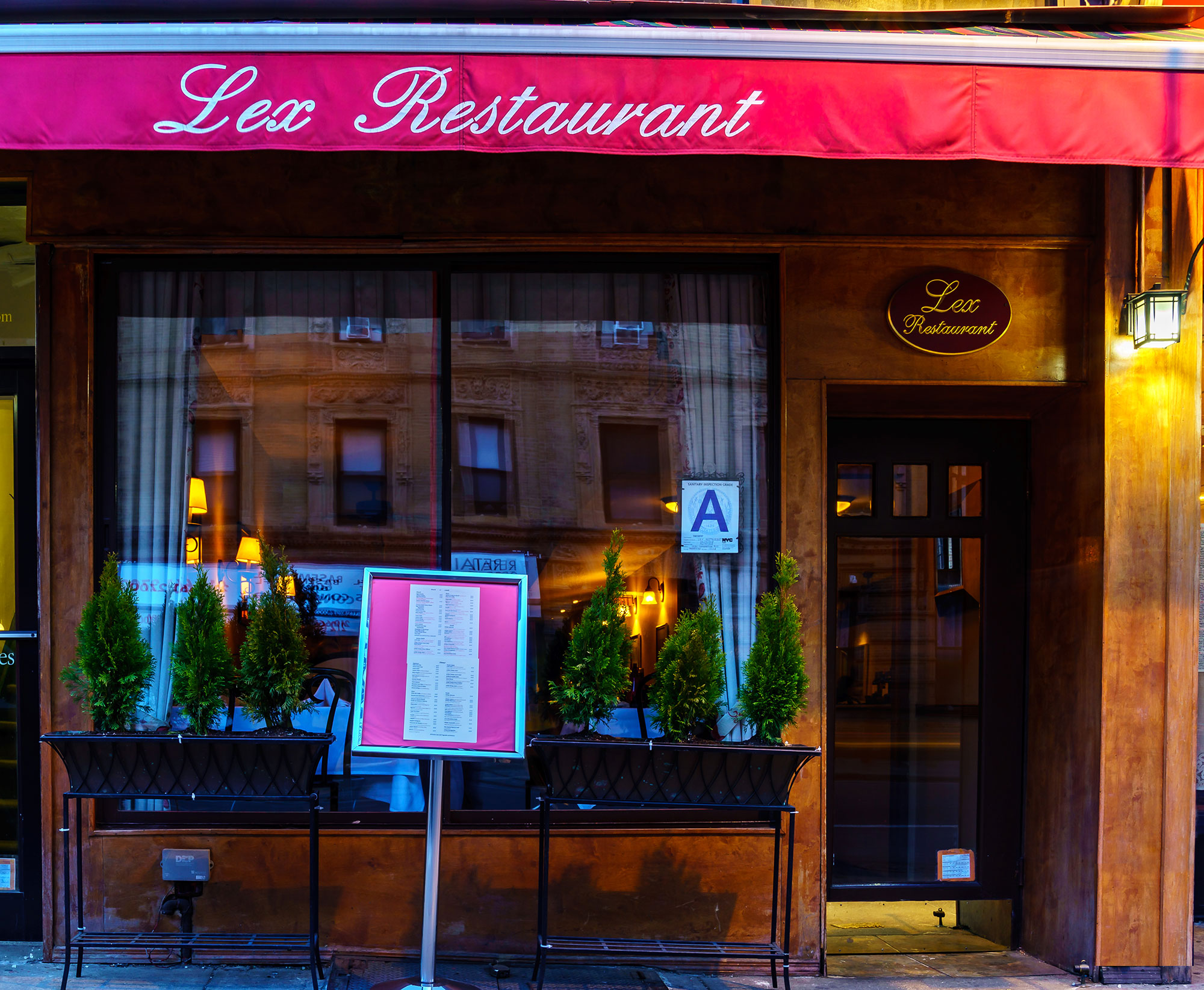 At Lex Restaurant you will see that our tables are set with fine china, white tablecloths and a red rose centerpiece. Our staff is experienced and will make you feel like you are at a home away from home. Our Chef will accommodate your wishes and will deliver to your table or home an outstanding array of beautiful fresh food. Lex Restaurant is Children friendly. Bring the little ones because they love our penne ala vodka or chicken fingers and our freshly whipped mashed potatoes.
Lex Restaurant will make your mouth water with dishes such as Homemade Pappardelle (slowly cooked ragout of veal flavored with sage) or beautifully grilled shrimp salad over spinach with mandarin oranges, walnuts, and goat cheese for a lighter fare. If neither of these seem to suite you them maybe fresh fried calamari, steamed mussels or a wonderful Chicken Caesar Salad will tickle your palate. We also serve fresh fish like classic herb encrusted and grilled fish such as Branzino, or Salmon with Dijon. Nevertheless, we have an array of fresh pasta to choose from with an authentic Bolognaise.
If you are sightseeing, taking in a play or class, or attending one of the fabulous shows at the 92nd Street Y, you will enjoy the wonderful relaxing experience of our food in a timely manor that will get you out on time and on your way without feeling rushed.